I haven't done a Fabulous Friday post in a while. I've decided to change things up a little bit with that post and instead of just sharing one recipe with you each Friday I'm going to share several recipes each month. These are all recipes that my family has loved that I have tried this month. Hopefully this will help you to find some new recipes, and maybe new bloggers, to check out.
Alright I know that it is summer and some of you may be sweating it out like me but we have a hard time living without granola.  We eat a lot of cold cereal but I sometimes get bored with Cherrios and want something different but I don't want all the sugar that often comes with other cereals.
Making homemeade granola means I can control the amount of sugar in it and make the flavors that we want like Tropical Granola.  These are a few of our other favorites.
Skinny Dark Chocolate Chia Granola
And I think that you all know how much I like brownies since I've shared just a few versions- Toasted Coconut and Caramel Brownies, Raspberry Cream Cheese Brownies, and Mint Brownies.  You can't really go wrong with adding Oreos to anything and these Oreo brownies are pretty stinking killer.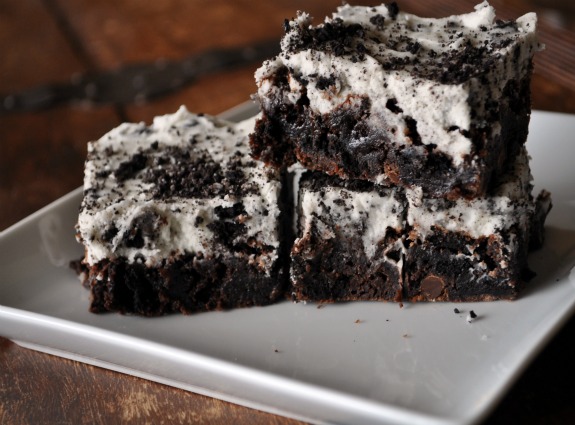 Oreo Brownies with Oreo Buttercream
And I'm not completely crazy and using my oven everyday.  These no bake almond joy bars are super yummy and a cinch to make.  You just need a food processor and I always make a double batch because they don't last long!
Hope you enjoy this month's Fabulous Friday post.  Let me know if you have any favorite recipes that you think I should try.