Bread Machine Oatmeal Breakfast Bread is a convenient and hearty cinnamon bread that makes wonderful toast or french bread.

Have you noticed my love of my bread machine yet? I've made Garlic Bread, Coconut Bread, and use it to mix up the dough for Herb Bubble Bread. I like to make bread to eat as toast or use in french toast instead of using the store bought stuff. It's really helped us to cut back on costs.
The bread we like I but for $2 a loaf generally. That's a lot of money for bread! Especially when my kids have toast and sandwiches every day! We have been known to go through 3-4 loaves in a week. That's money I could be spending on meat. Using my bread machine means that I can make a loaf or 2 a week without much extra effort. When I do make my own bread we only go through bread for sandwiches for lunches on the go. We can make a store bought loaf of bread last for over a week.
Plus it is a lifesaver when we are going to be gone all day but will be home in time for dinner. I'll make dinner in the crock pot, bread in the bread maker, and sometimes even a side dish in another crock pot. Add fruit and some microwaved frozen veggies and you have a complete meal within half an hour of coming home. To me that is way better than spending $40 or more on eating out!
It's also perfect if you are not a confident baker. Baking has not been my strong suit so the bread machine has been a big life saver. Have I convinced you yet?
I do realize the initial cost of a bread machine can be high so look around on yard sale pages or thrift stores. Or you could even ask if someone has one that they don't want anymore. You never know. I got my first bread machine for $20. We used that sucker till it died 4 years later. The one I have now is from a friend who didn't want there's anymore because she liked to make bread herself. This bread machine (*affiliate link*) has great reviews and is currently on sale off Amazon .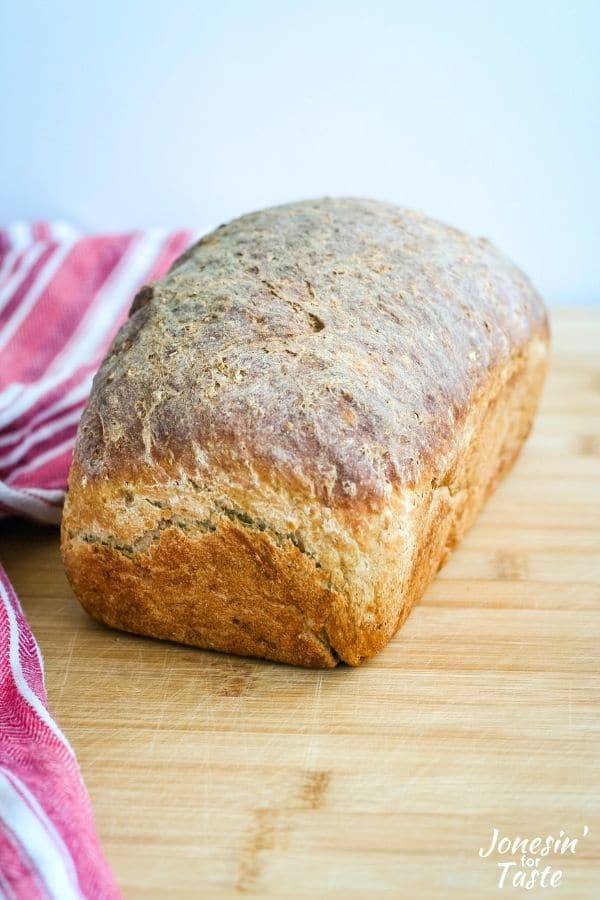 Bread Machine Oatmeal Breakfast Bread
Ingredients
1 1/3

cups

water

5

tsp

applesauce

1/2

cup

maple syrup or honey

2 1/2

tsp

ground cinnamon

1 1/4

tsp

salt

1 1/4

cups

oatmeal

4

cups

bread flour

2

tsp

yeast
Instructions
Add water, apple sauce, and maple syrup or honey to the loaf pan.

Then add dry ingredients except yeast. Make a well in the dry ingredients and add the yeast.

Select the basic or white bread cycle and medium/ normal crust.

Note: you can use wheat flour but I've found it results in a very dense loaf.