Slow Cooker Corned Beef and Potatoes
Slow Cooker Corned Beef and Potatoes is a staple dinner recipe to serve on Saint Patrick's Day. This easy version uses your slow cooker for an easy no fuss dinner.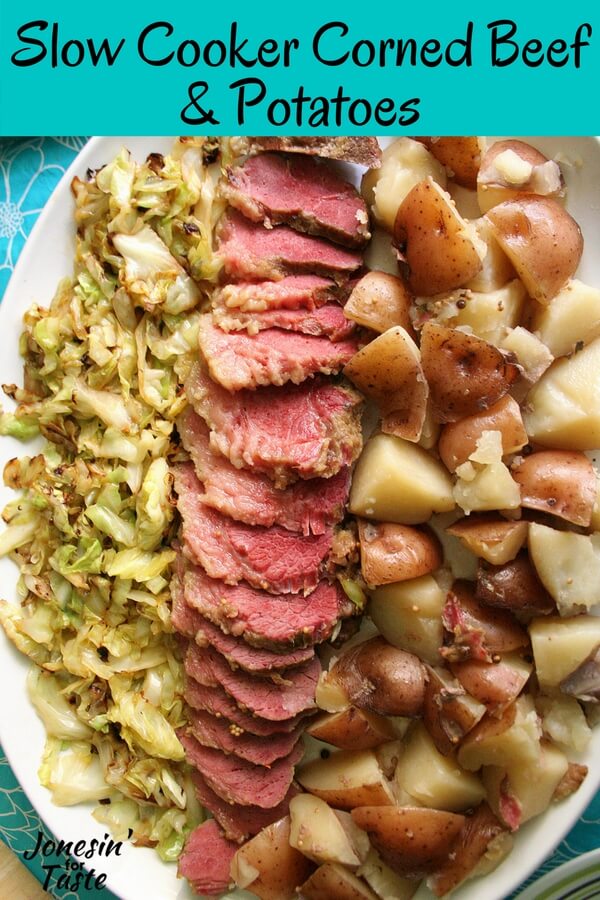 "Simple and absolutely amazing. I put the potatoes and carrots as recommended and everything came out wonderfully. I am not a big fan of cabbage but I made a exception and put the cabbage in as recommended and the combination was Oh! so good."
Steve
This is my favorite low prep way to make corned beef. It takes a little bit of time in the morning to get the Crock Pot going but then I don't have to worry about things till later. I therefore have the time to go about my day and hang out with my family.
Growing up we would often head up to Santa Maria, CA to visit my great grandparents. Often we would visit over St Patrick's Day weekend and I remember the wonderful smells of my great grandmother cooking corned beef and cabbage and potatoes and carrots.
I remember loving sitting around their tiny little table eating my food and relishing visiting them. It's nice that I can make this classic dish that reminds me of so many fond memories but with a LOT less work.
What are the origins of corned beef and cabbage?
Corned beef and cabbage isn't quite traditional Irish food. It's roots are in an Irish dish that is bacon and cabbage. When Irish immigrants came to the United States, it evolved into what we know today with corned beef replacing the bacon.
At the time, beef brisket was a more affordable cut of meat than the bacon they had traditionally used. Beef brisket is a tough cut of meat that is made better by a long, slow cooking method that helps tenderize the meat. The corning spices pack in a lot of flavor while the meat cooks.
It's important to remember that much of the cultural food that we know in the United States was created by diaspora communities who were looking to replicate their favorite dishes with the ingredients that were available and affordable. So, although this is a dish you won't find in Ireland, it's still a classic Irish-American dish.
Why is this eaten for Saint Patrick's Day?
Well, Saint Patrick's Day is a holiday that's meaning has gotten a bit lost in the way it is currently celebrated. The holiday was created to celebrate Ireland and honor Irish culture.
If you would like to learn more about Saint Patrick's Day with your family, you can take this Irish Culture virtual field trip. I also have a mini magazine called Mealtime Explorers: Ireland that is a fun companion to the virtual field trip.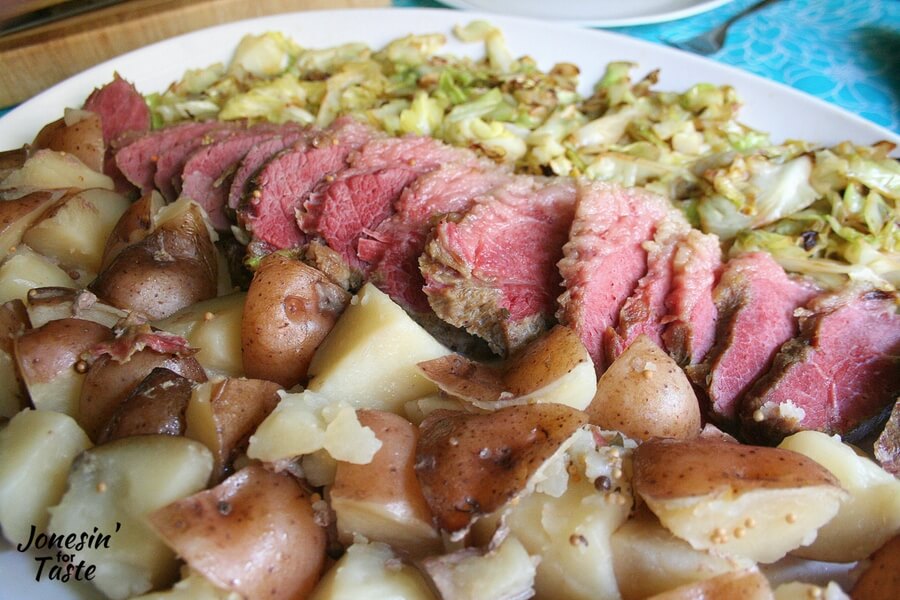 Ingredients
To make the corned beef you only technically need two ingredients: corned beef and water. Most packages of corned beef come with a package of spices that you can use. You can also buy corned beef seasoning like this one from The Spice House.
If you would like to use your own spices, you could make your own seasoning. Try this recipe from Hilda's Kitchen Blog.
If you would like to add any veggies to this, you can add potatoes, carrots, and/or cabbage. I've given some recommendations below for the best potatoes and in the tips section for timing on adding the veggies.
What kind of potatoes work best for slow cooking?
Your traditional baking potatoes will tend to become mushy with slow cooking. Red and yellow potatoes hold up better under a low and slow cooking process.
If you find your potatoes are more done than you would like when quartering, consider cutting them only in half if they are larger or keeping them whole if they are smaller.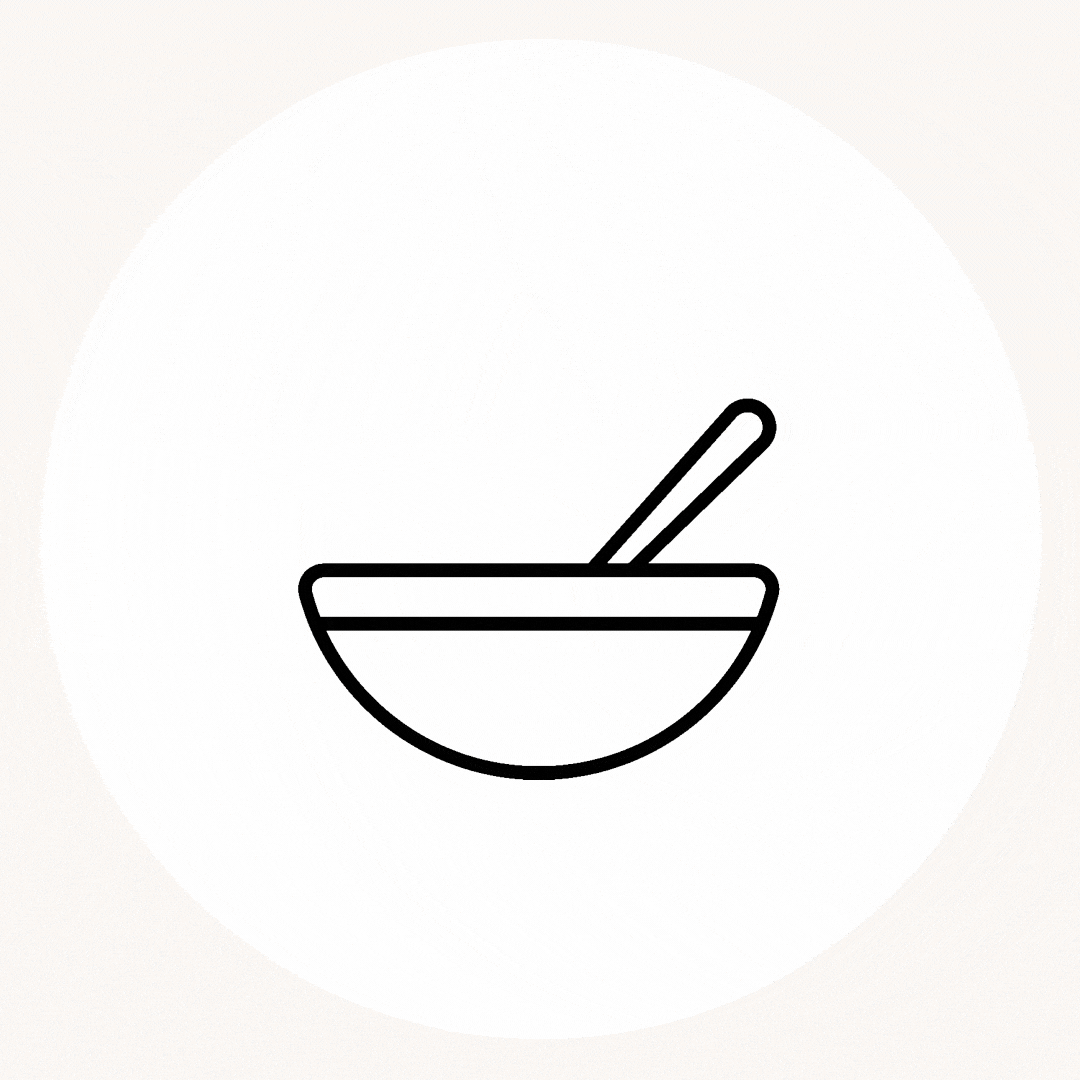 Tips & Tricks
Place the corned beef in the slow cooker fat side up. This will keep the corned beef from drying out.
If you would like, you can add carrots to the slow cooker instead of cooking them separately. Add them with the potatoes.
If you also would like to add cabbage to the slow cooker, add it in the last 30-45 minutes of the cook time so that the cabbage will cook but not disintegrate.
What to serve with corned beef?
I like to serve corned beef with sauteed cabbage and honey carrots for a contrast to the salty meat. Green beans would also be a good option if you aren't a cabbage or carrot fan. No judgements here!
We always serve this with Irish soda bread which is a quick and easy bread to make. It's a delicious, no yeast, quick bread that is so easy, kids can learn to make it on their own.
Another bread choice if you don't want to make your own is rye bread. I usually can find rye bread at my local supermarket, but you could also look for it at more specialty markets like Sprouts Farmer's Market or Whole Foods.
What to do with leftovers?
I don't know about you but we don't usually seem to have much leftovers. But that doesn't stop me from buying 2 corned beef briskets just so I do have leftovers. Whichever boat you are in, here are some ideas on how to use leftovers:
Other Irish inspired recipes
Are you in the mood for something different for Saint Patrick's Day? Or perhaps just in the mood from some more Irish style comfort food? Here are some of our favorites!
Recipe
Ingredients
1

corned beef brisket with spices

2

pounds

red potatoes

quartered or halved

water
Optional veggies
2

pounds

baby carrots

optional

1

head

cabbage

cored and sliced
Instructions
Place potatoes on the bottom of the slow cooker.

Place corned beef in slow cooker fat side up. Sprinkle spices over the corned beef. Add enough water to just cover the corned beef.

Cook on high for 4-5 hours or on low 8-9 hours.
Notes
If you want, you can easily add baby carrots to the slow cooker as well. Add them with the potatoes
If you also want to add cabbage, add it in the last 30-45 minutes so it has time to wilt but will not entirely disintegrate like it would if you added it in the beginning.
Nutrition
Calories:
370
kcal
|
Carbohydrates:
34
g
|
Protein:
21
g
|
Fat:
17
g
|
Saturated Fat:
5
g
|
Polyunsaturated Fat:
1
g
|
Monounsaturated Fat:
8
g
|
Cholesterol:
61
mg
|
Sodium:
1498
mg
|
Potassium:
1312
mg
|
Fiber:
8
g
|
Sugar:
10
g
|
Vitamin A:
15757
IU
|
Vitamin C:
85
mg
|
Calcium:
101
mg
|
Iron:
4
mg