Are you concerned about raising your children to not only be good eaters but respectful and open minded about new cultures and their people? Do you want to create a more rounded experience for your children that helps expose them to the incredible diversity of the world?
I've created this guide as the starting point to help families broaden their learning to include food, entertainment, and varied educational experiences. This guide will help you to get your children excited to explore new places, try new dishes, and travel around the world.
I have a very varied heritage (just call me a genetic mutt) and I grew up in a suburb outside of Los Angeles with a diverse community. When I had children, I knew I wanted them to be proud of their diverse heritage and know about the different parts of the world their ancestors come from.
As my children have grown the cultural experiences we've chosen have become more varied and we have seen the amazing benefits that are shaping our children to be better community members.
What is culture?
Culture is a catch all term that refers to the beliefs, traditions, habits, etc. of a group of individuals.
We all have a family culture and then there are the other cultures that we are a part of. These might include your religion, your community, or your ethnicity for example.
Jasmine from the First Name Basis podcast has a great episode about using your culture to build your child's sense of self.
Some of the benefits of learning about other cultures include:
children who are curious about the world around them and willing to ask questions with an open mind and desire to learn, not judge
they develop empathy and understanding for others
they can find similarities with people from all over the world and feel a connection with them
they recognize differences as the things that make us unique instead of obstacles that divide us
Kid Friendly Resources to Help Your Children To Become World Explorers
One of the biggest ways I have found to get my kids excited about exploring new cultures is to peak their interest through a variety of mediums. Books, movies, TV shows, and food help to ignite their curiosity in a new way and from a source other than mom or dad.
Cultural resources for kids
Educational Resources:
Lokua Labs is a fun way to broaden your children's understanding and interest in other cultures. It's a lot more exciting to try new foods from somewhere you have been learning about.
This Letters Around The World curriculum is great for younger children to gain a really basic knowledge of different countries and practice their letters!
There is no better way to engage kids than to play! I've found that incorporating play food into our routine allows my children to engage with no stress in pretending to try new foods. It's a sneaky way to change their mentality around food.
Use this as a basis for homeschooling or for fun summer reading, this Global Passport Book Club by Local Passport Family is a great resource to read kids literature from around the world and learn more about different countries.
Circle Round is a podcast where they share cultural folktales from around the world. It's an engaging way to introduce children to new accents and new stories while also helping them see the similarities they share with children from around the world.
Instead of toys as gifts, try one of these amazing subscription boxes for kids that help them explore the world through play, cooking, and hands on learning.
Want to take it to the next level? Learn a new language! Talkbox.Mom has books for many different languages with phrases that families actually used. Designed to be similar to how children learn a language by hearing and repeating, these books come with audio done by native speakers.
Watch Adelaide Olguin from Talkbox.Mom and I talk about learning another language and the benefits it has for kids
Books:
Around the World in 80 Days by Jules Verne– A fun classic tale that takes you on an adventure that should create a spark of excitement for exploring.
Give Your Child the World– This book is a wonderful resource to find children's books about specific countries and regions of the world.
The Journey– This book is about refugees and immigrants and their stories as they leave their homelands to start over in a new world. I think this book is a good resource to help children be mindful of the world they live in and be empathetic towards others.
Children Just Like Me– This book has both an overview of each continent and more specifics about children's lives from the countries.
Magic Tree House and the Magic Tree House Fact Checkers– Follow Jack and Annie on adventures throughout the world and time. These short chapter books are a great (and brief) introduction to geography and history of different regions. They are also readily available at most libraries and it is easy to pick and choose which titles are interesting.
Let's Eat- What Children Eat Around the World– How could I not include a book about food? More than just what they eat, learn how it's grown, bought, and prepared.
National Geographic Kid's Beginner's World Atlas– It can be hard for children to understand where countries are and how they relate to one another. This is a bright and colorful hands on way for children to explore on their own terms.

Google Earth is also a good tool and a fun interactive way for children to see the world from above.
Television Shows
Somebody Feed Phil– Phil travles to various exotic locations trying many different local dishes and visiting various unique locations within the country.
The Who Was? Show– Although not about a specific country or culture, this show highlights famous people from around the world.
Human Planet– Another wonderful show showcasing the amazing cultures from around the world. A note from a friend, there is some cultural nudity so if that would bother you plan accordingly.
Super Wings– Airplanes deliver supplies to children around the world and help solve problems. Each episode features a little bit about that area and they learn a new word in the language
Where in the World is Carmen Sandiego?– A throwback to the 90's educational video games gets a fresh new look as a "Robin Hood" type thief. As she travels around the world, her computer whiz shares fun facts about the location they are visiting.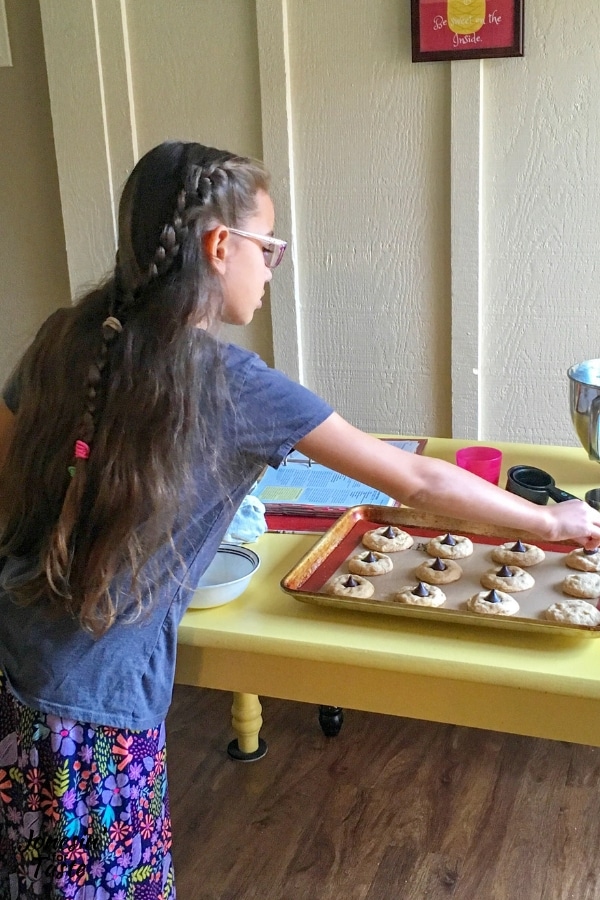 How do you start introducing new foods to kids?
Does making dinner make you cringe because you dread spending the time to make a dish only to have your children refuse to eat it? Will your child eat nothing but a peanut and butter jelly sandwich or mac and cheese?
It will take time, but you can help turn your picky eaters into world food explorers.
3 Tips to get your kids to eat new foods
Give them the ability to choose.

Make a dish and serve various toppings on the side. Also, make sure there are 2-3 other foods on the table the kids will eat for sure. This allows them to have more ownership and control of what they are eating and you know they will eat at least a few things.

Repeat exposure!

Don't get discouraged if they don't love it the first time, keep trying! It can take up to 15-20 times of trying a new food before they accept it. Try serving it in various ways like raw, steamed, grilled, poached, chopped, riced, spiralized, etc. Also try pairing it with different sauces and seasonings.

Introduce them to new cuisines through other mediums like shows and books. See more tips below.

Invite your children to help you select meals and prepare the food

Children are much more likely to eat something they had a hand in choosing and preparing. This again goes back to the ownership of the food they are eating.
Have them help you with meals they already love to eat. My kids love meatballs and chicken strips so I started them out with helping me make Sweet and Sour Meatballs, Healthy Meatball Subs, and Goldfish cracker crusted chicken. Now they are more excited about making new dishes.
See my guide for tips for cooking with kids to get you started. It doesn't have to be hard to cook with kids if you are armed with the right knowledge!
Guides on How To Make Foods Kid-Friendly
Now that you've introduced your children to a new culture in various ways, let's try some new foods! I've found the most success comes from getting them excited first and then introducing the new foods.
Listen to my interview on the podcast Our Modern Heritage where I talk about global cuisine and family mealtime.
Here are some more specific guides about various regions from around the world. These guides are a work in progress. If you don't see one available yet, please keep checking back.
Don't see a region listed that you would love to explore? Let me know via comment or email and I'll start working on it!
African
Caribbean
German
Mediterranean
Polynesian
Travel abroad or become an expat
Are you interested in doing more travel with your family? Or perhaps you have thought about living abroad and becoming an expat family?
Traveling or living abroad can be an incredible experience of growth and learning for your family. Exploring a new place can be scary and overwhelming but those experiences lead to increased strength and growth.
You can read about how we became expats and follow along with our adventure living in the Netherlands.
Living in a foreign country has helped my family grow in so many ways. We've learned to overcome so many obstacles, embrace another culture as our own, and gain confidence in our own abilities to do hard things.