This post contains affiliate links where I earn a small commission on items you purchase at no extra cost to you. Click here to see my disclosure policy.
A Doctor Who gift guide with over 30 items under $30 to help you find the perfect gift for your favorite Whovian.
Okay, so I have to be honest and say that I've only watched 1 episode of Doctor Who and I thought it was kind of weird. But considering my love for Harry Potter I really can't say too much, right? So I enlisted the help of my teenage sister-in-law who is a huge Doctor Who fan. I asked her to make up a list of gifts that she thought any Doctor Who fan would love. And guess what! It's our turn to buy her a Christmas present this year. I'm kind of brilliant right!
I'll admit that some of these are really cool! I love the Tardis teapot (I have a serious weakness for teapots) and the Sonic screwdriver pizza cutter (hello, pizza!). So I'm sure you could find an amazing gift for your favorite Whovian on this list!
Looking for some more gift ideas? Check out these: Kitchen Gifts for the Harry Potter Fan, Books for the Jane Austen Lover, 25 Fabulous Children's Books, 20 More Favorite Kid's Books, and Favorite Board Books.
Dr Who Gifts
Tardis v Dalek Salt and Pepper Shaker $14.95
Tardis Plate Set $24.95
Tardis Cookie Jar $24.99
Sonic Screwdriver Pizza Cutter $14.99
Whovian Cookbook $18.73
Weeping Angel Ornament $7.81
Starry Night Whovian Style Mouse Pad $12.40
Tardis Teapot $23.95
Cyberman Ornament $6.00
Dalek Book Light $9.07
Tardis Hand Soap Dispenser $14.78
Cyberman Pen $17.99
"Trust Me I'm the Doctor" Tote Bag $11.82
Tardis Canvas Tote Bag $16.49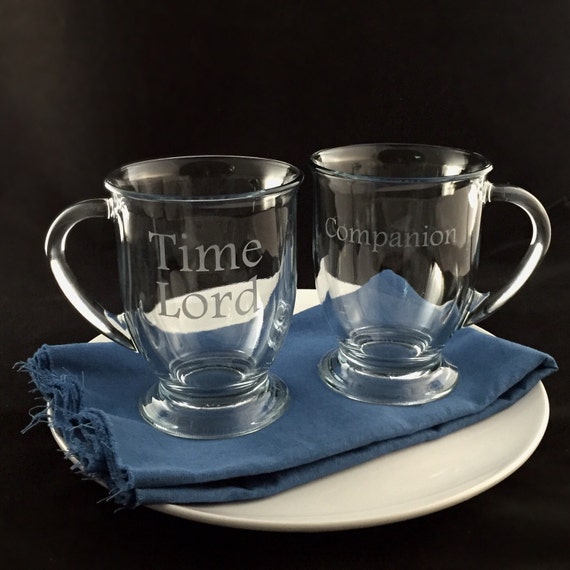 Time Lord and Companion Glass Cafe Mugs $28.00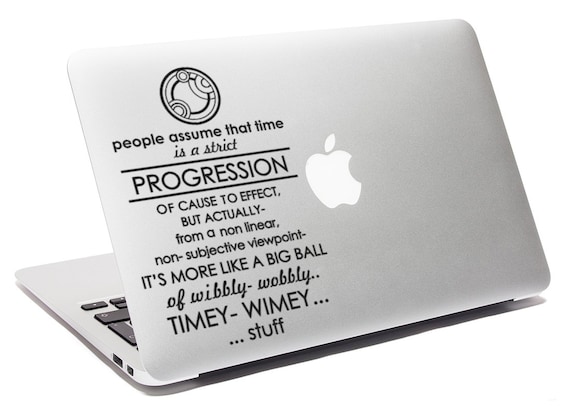 Timey Wimey Quote Decal $7.00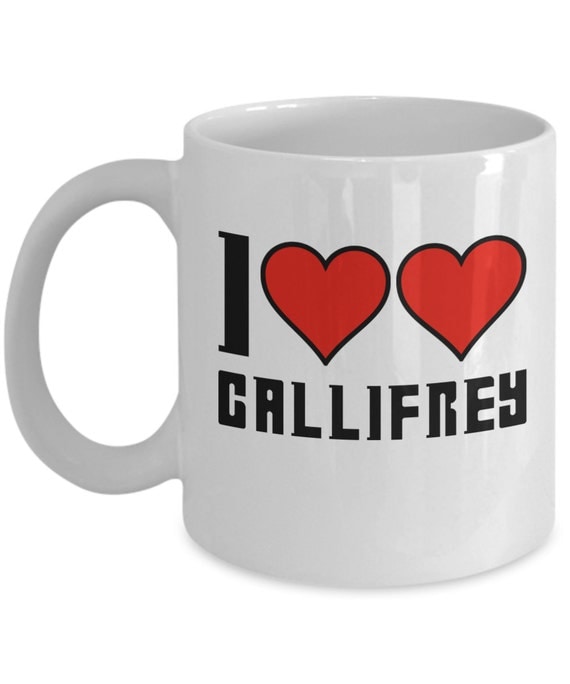 I <3 <3 Gallifrey Mug $14.95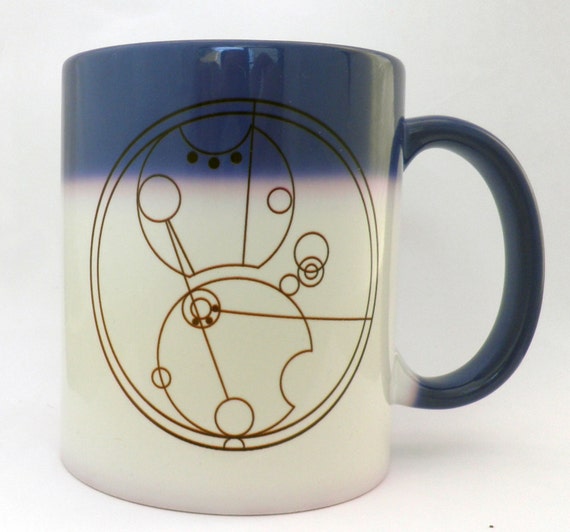 Gallifreyan Name Mug $15.95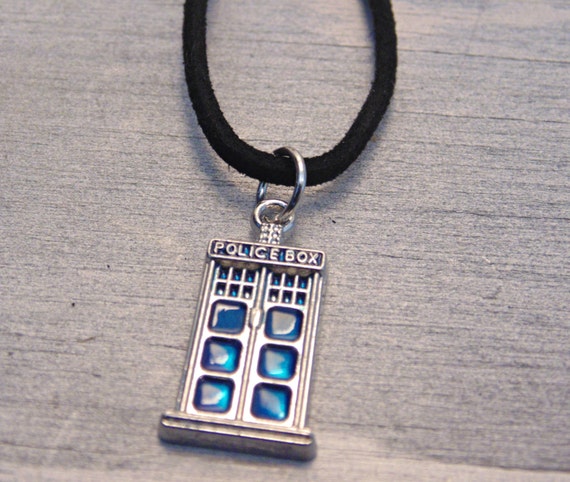 Tardis Necklace $8.99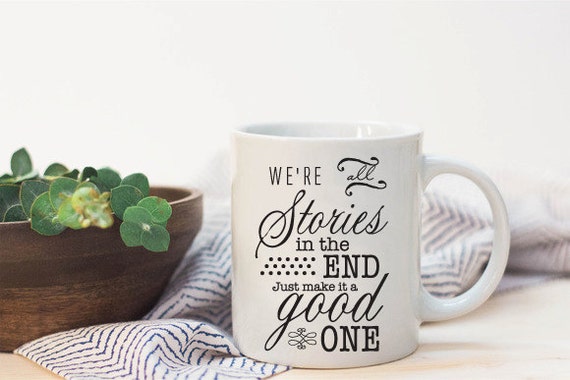 We're All Stories in the End Mug $15.00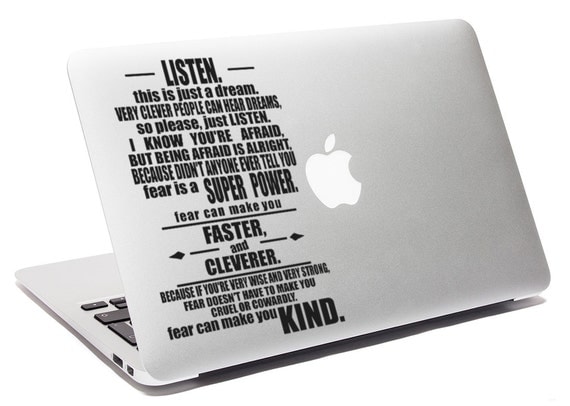 Fear Can Make You Kind Decal $7.00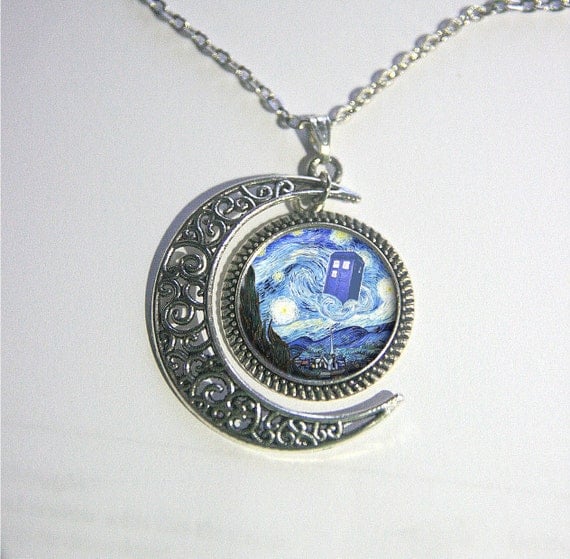 Tardis Necklace $9.50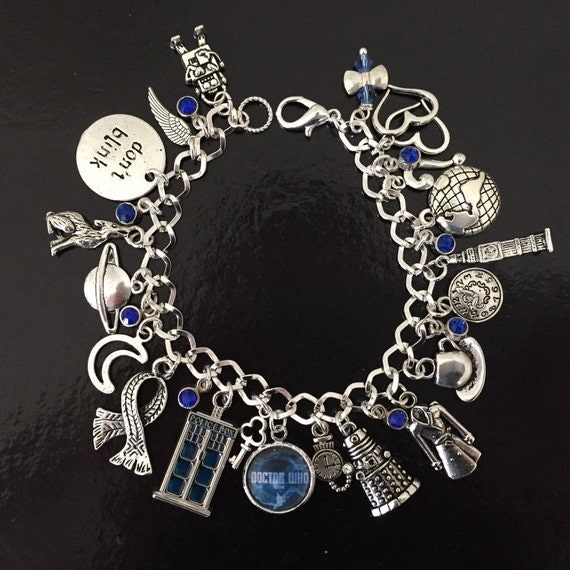 Doctor Who Charm Bracelet $23.40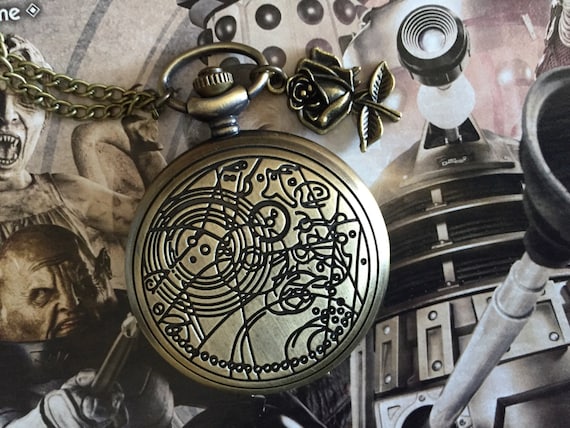 Doctor's Fob Watch $18.00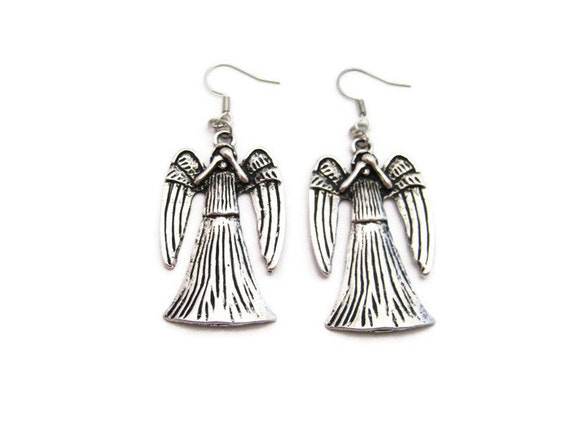 Weeping Angel Earrings $10.00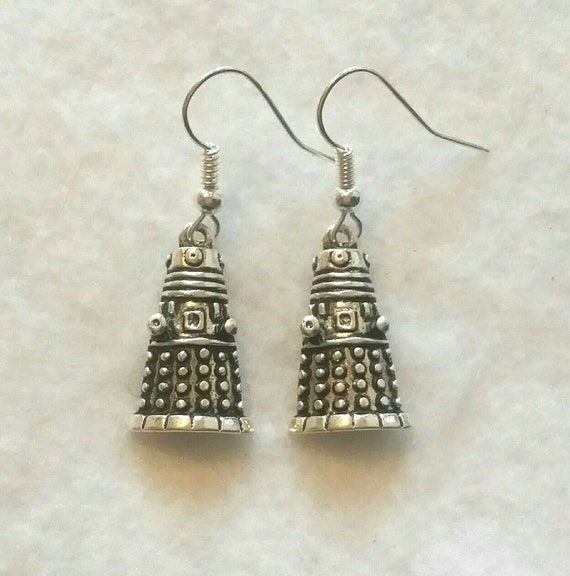 Dalek Earrings $3.75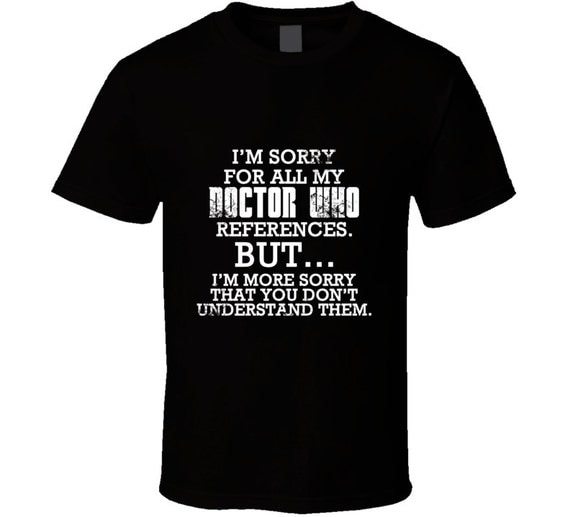 Doctor Who References T-Shirt $15.95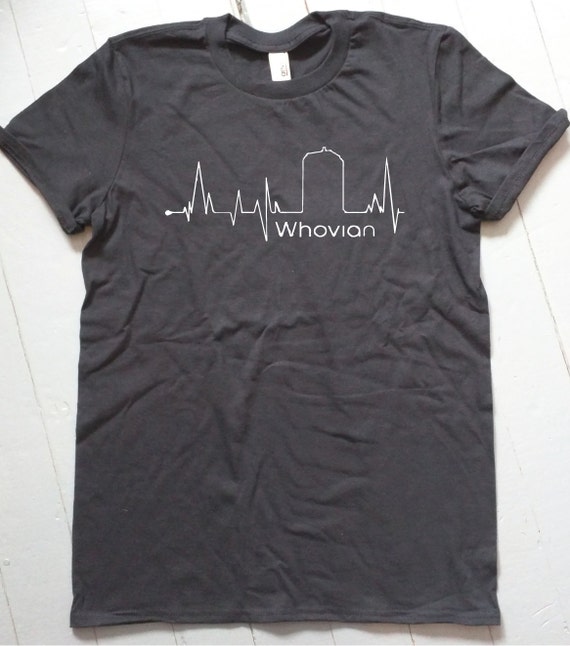 Whovian Heartbeat T-Shirt $13.99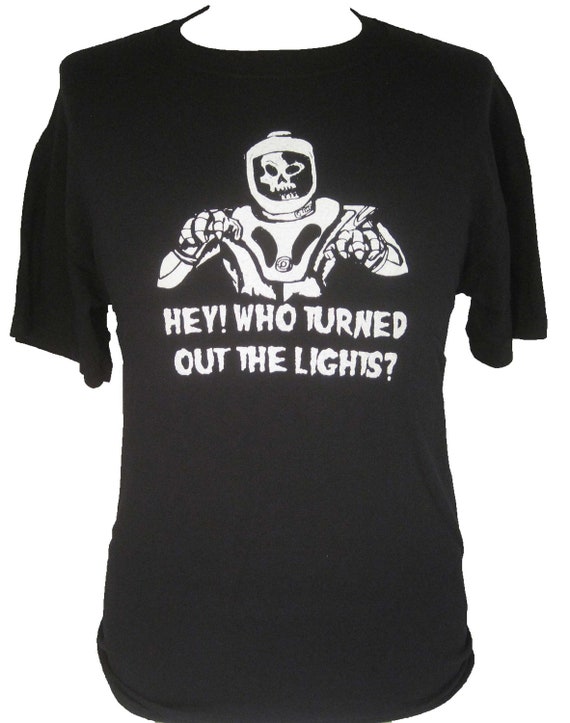 Hey! Who Turned Out the Lights? T-Shirt $14.00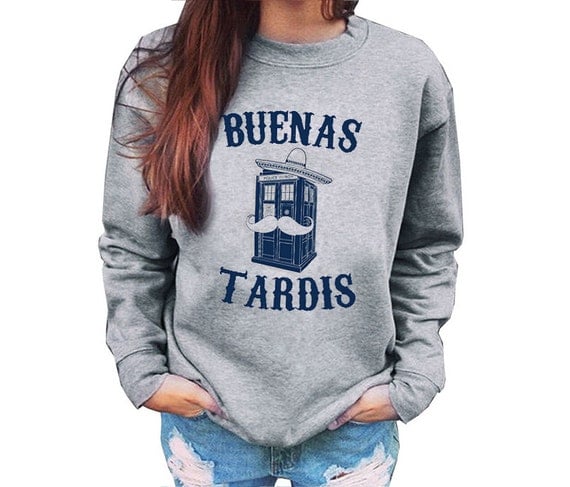 Buenas Tardis Sweatshirt $21.95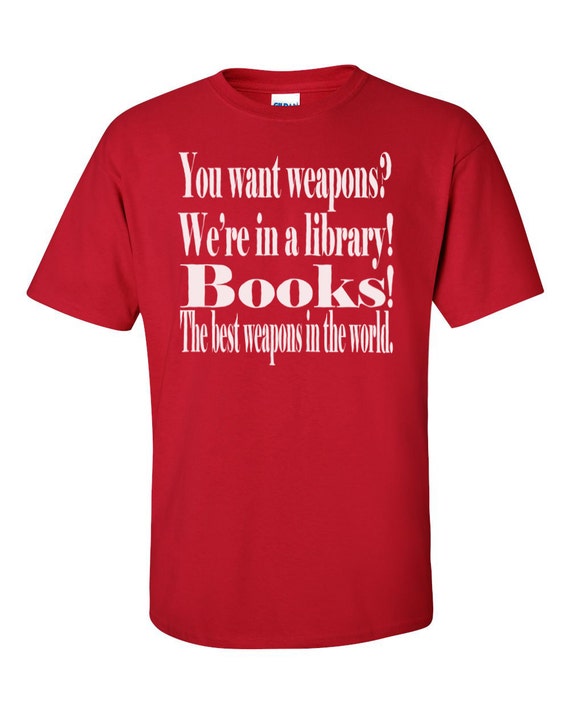 The Best Weapon in the World T-Shirt $14.99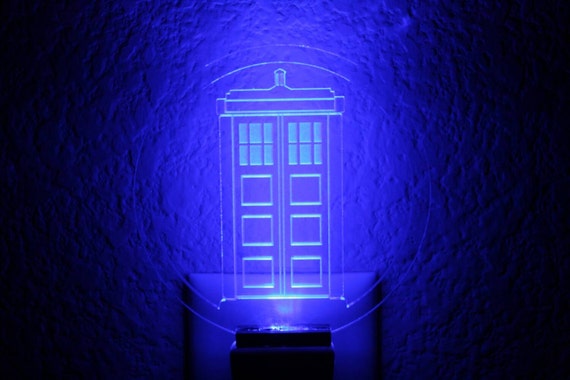 Tardis Night Light $20.00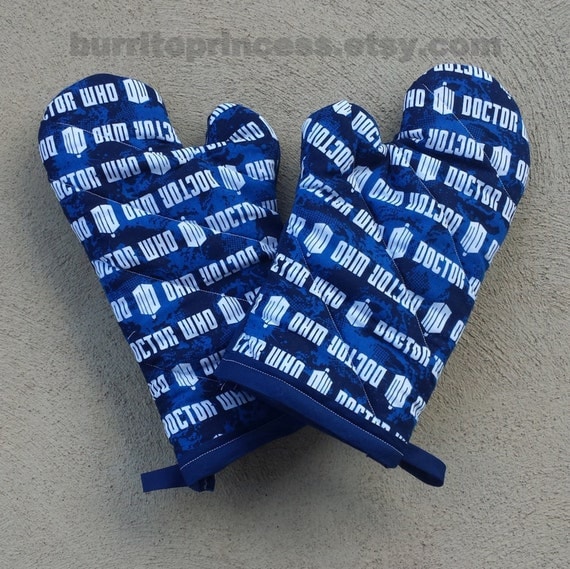 Doctor Who Oven Mitts $8.00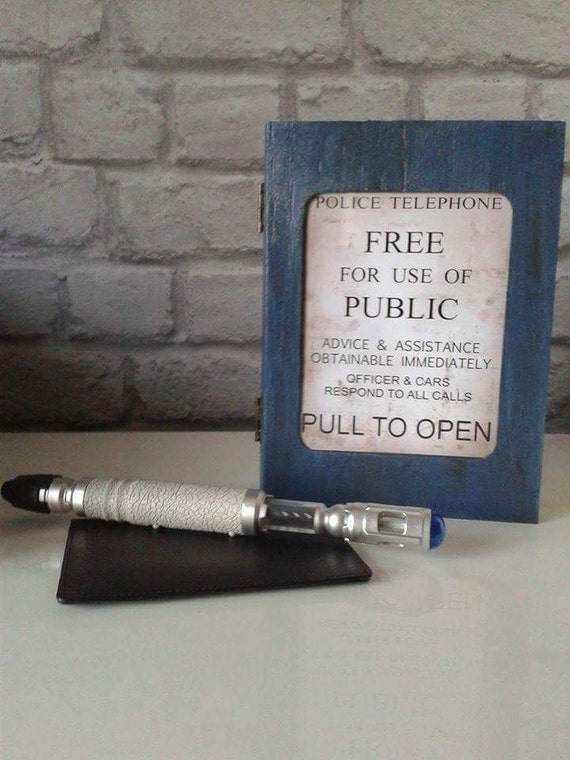 Doctor Who Keepsake Box $18.75