Give your favorite Harry Potter fan some fun Harry Potter gifts to use in the kitchen- everything from mugs and aprons to some fun cookware and dishes.
I was one of the lucky ones that got to grow up with Harry Potter. The first book came out when I was 12 and now with the play, the Cursed Child, I'm just behind where he is in life.
Harry will always have a special place in my heart and I'll be the first to admit I'm one of those goober fans who loves just about everything Harry Potter. This year for my birthday I scored big on the Harry Potter items receiving the Cursed Child, the Unofficial Harry Potter cookbook, and a Marauder's Map diary. And yes, I was grinning like a sap. But it doesn't bother me.
So if you know someone like me, I'm sure they will like these Harry Potter gifts. I may just buy some for myself if no one buys them for me.
If you're on the lookout for other gift ideas for the super fans in your life you might like
Here are some Harry Potter themed treats to snack on while you enjoy your new goodies:
Harry Potter Gifts
The Unofficial Harry Potter Cookbook– under $20
If you want to feast like your at Hogwarts you need this book. Not only does it give you lots of amazing recipes but there's also lots of fun cultural facts about the food. Being in America I knew there was so much culturally I was missing about the food.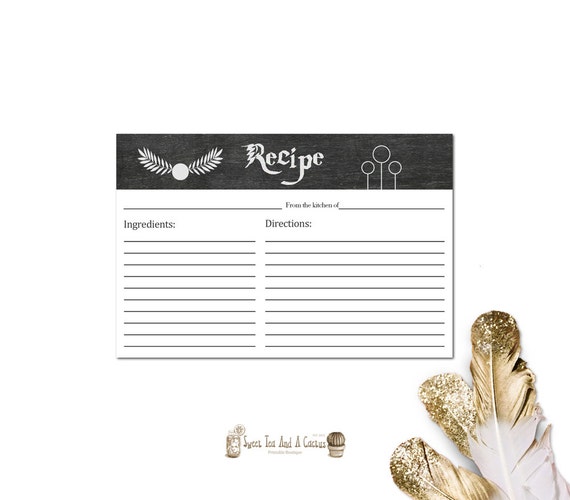 Keep track of your favorite recipes on these sweet recipe cards.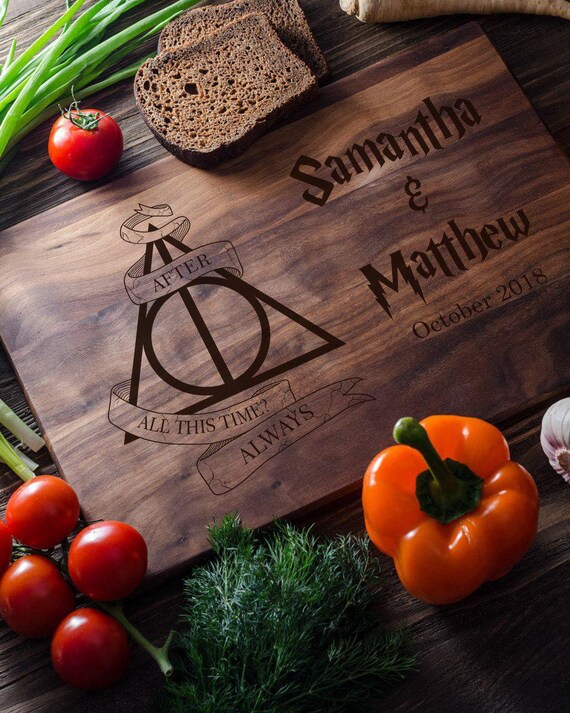 Harry Potter Custom Cutting Board
Not only are these fun but they are gorgeous wooden cutting boards as well.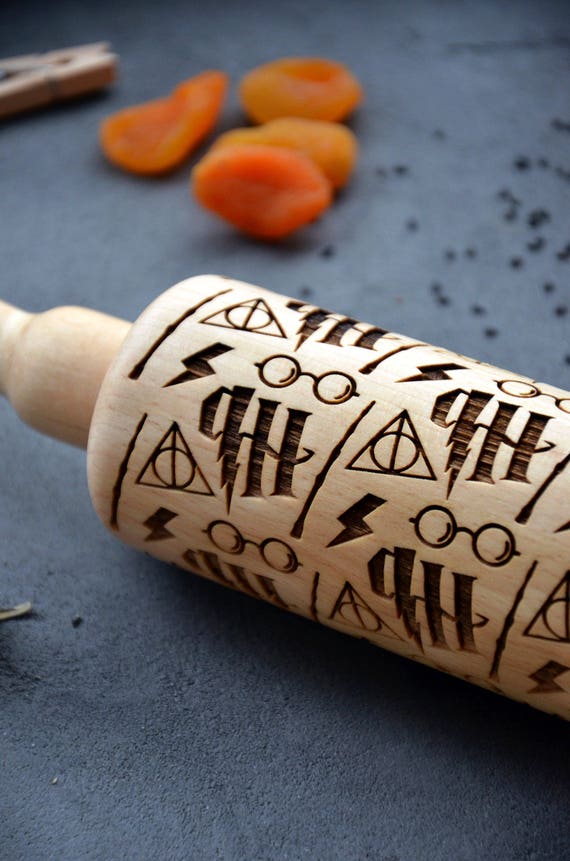 These sweet decorative rolling pins is such an easy way to bring the HP theme to a party if you're not keen on decorating lots of cookies. Roll it out and cut them out and you're done.
Harry Potter Cookie Cutter– under $10
Here's another option that would be great for chocolate cookies. So easy!
Harry Potter Mugs and Cups
Hedwig Mug-under $20
You have to have Hedwig as a companion on your daily adventures!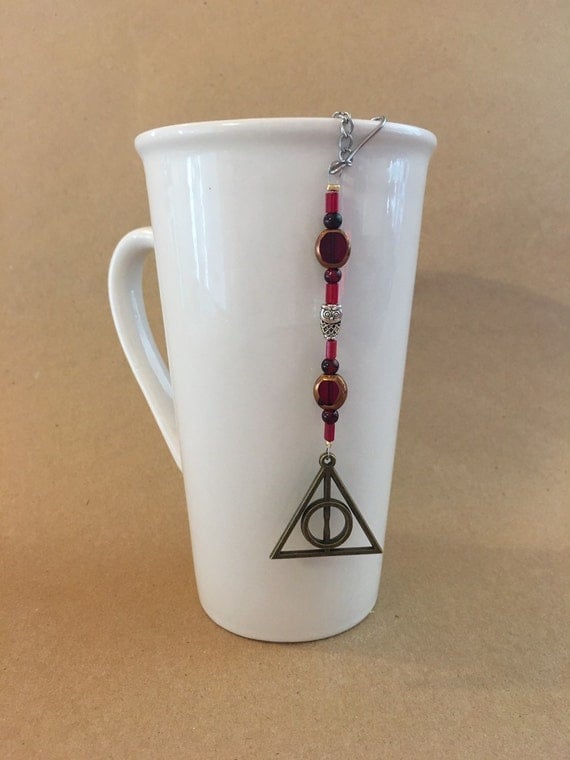 Deathly Hallows Charm Tea Infuser
Is there anything more British than having a cuppa? You can enjoy tea in your Hedwig mug with a Deathly Hallows tea charm while reading your favorite HP book.
Marauder's Map Tervis Tumbler – under $25
If you're not a tea fan, this is the cup for you for whatever you choose to put in it.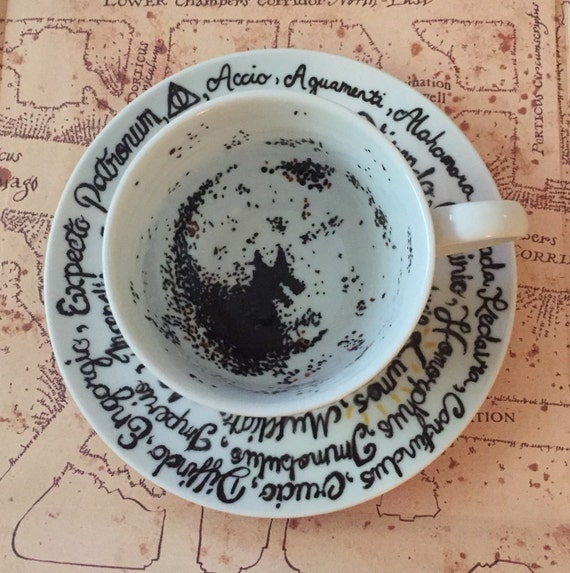 The Grim Mug – $25
This mug would be great to have already filled for someone to drink and later find the grim. Someone always needs to be predicted to die, right?
House Crest Tumbler Set – $20
A chance to represent your house with pride!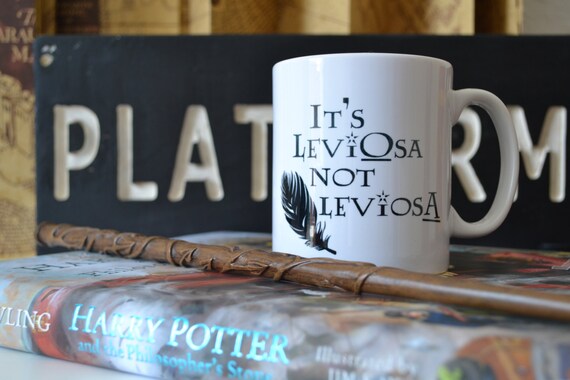 Leviosa Mug– $15
Or represent your inner Hermione with this mug.
I'm sure Mad Eye would approve of whatever your choice might be 😉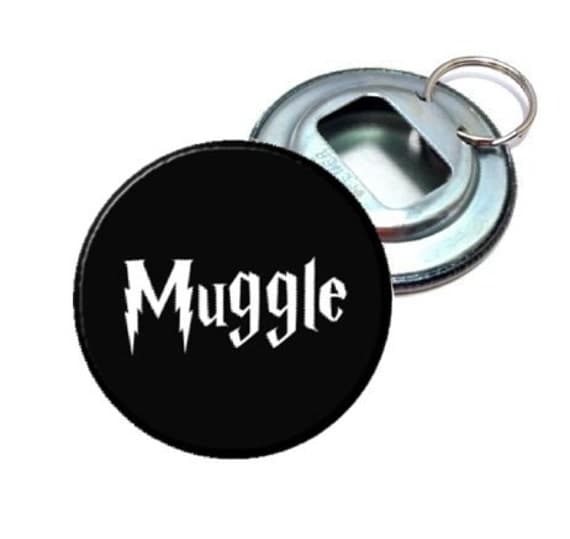 Muggle Bottle Opener – $5
You'll need a bottle opener to pop open those butterbeers.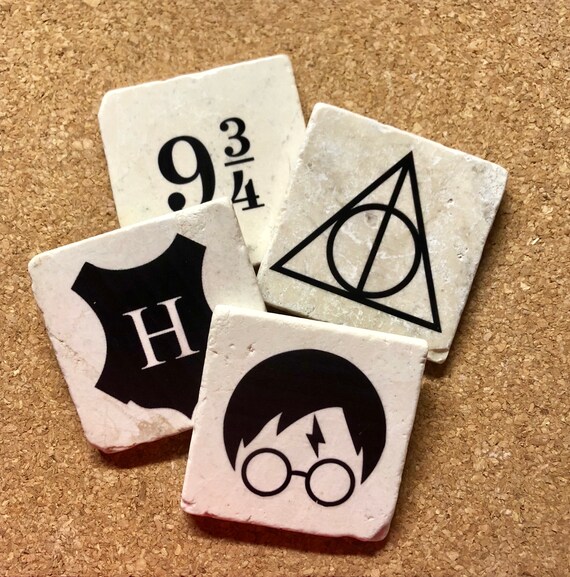 HP Themed Coasters– $25
And somewhere to rest those mugs is important too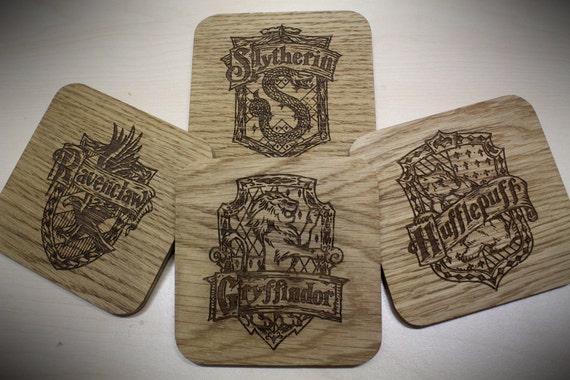 Hogwarts Houses Wood Coasters -$18
Or you can choose to represent your favorite Hogwarts house with one of these amazing wood coasters.
Harry Potter Kitchen Tools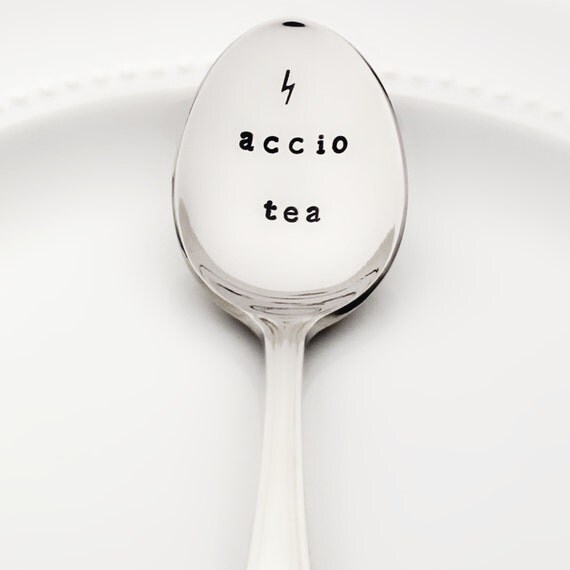 Accio Tea Stamped Spoon– $18.00
Of course you need a special spoon paired with your favorite HP cup or mug. Was there any question to that?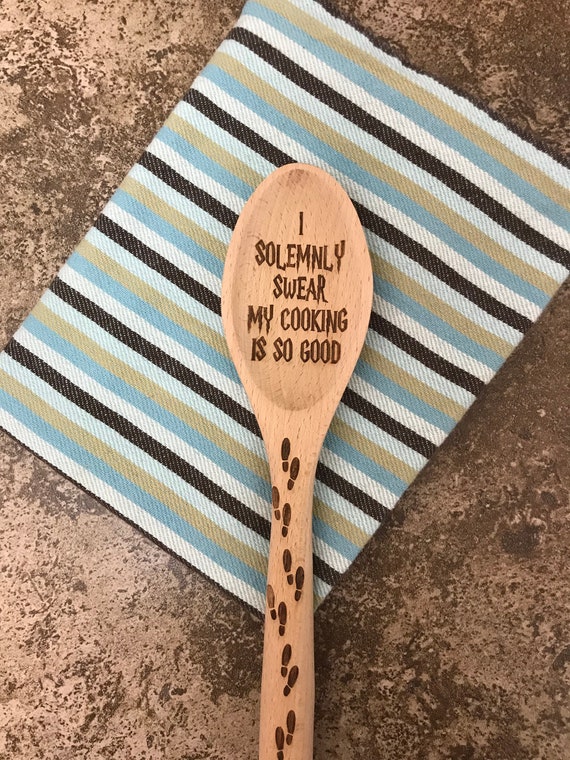 I Solemnly Swear Wooden Spoon– $18.00
Let everyone know what to expect with your food 🙂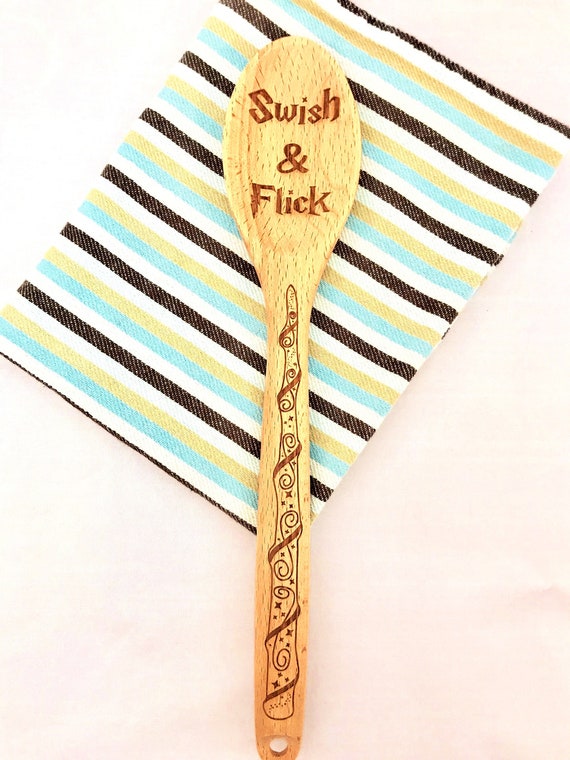 Or practice those wand moves with this spoon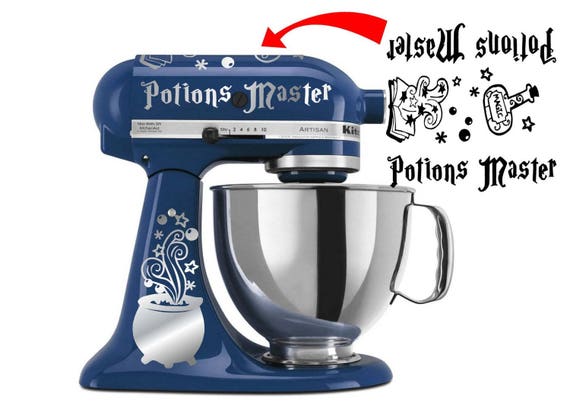 Potions Master Decal– $10
When you are crafting up some creative potions in the kitchen you need to let everyone know what you are up to.
Harry Potter Serving Dishes
Hogwarts Crest Ceramic Bowl– under $25
Start the morning off right and eat your porridge in this.
Black Cauldron Ceramic Soup Mug with Spoon -under $20
I'm not even sure I would use this as a soup mug but rather as some sweet kitchen decor.
Harry Potter Kitchen Towels, Aprons, and More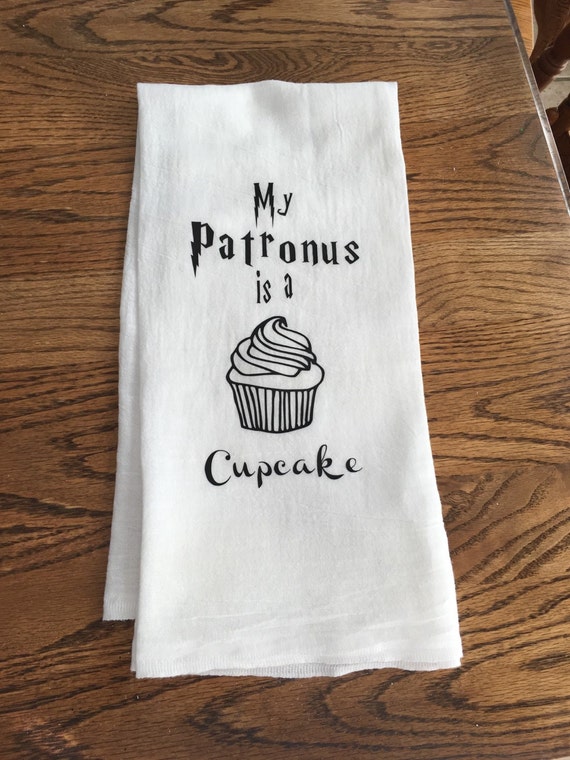 My Patronus is a Cupcake -$13.99
For the baker this might be your patronus.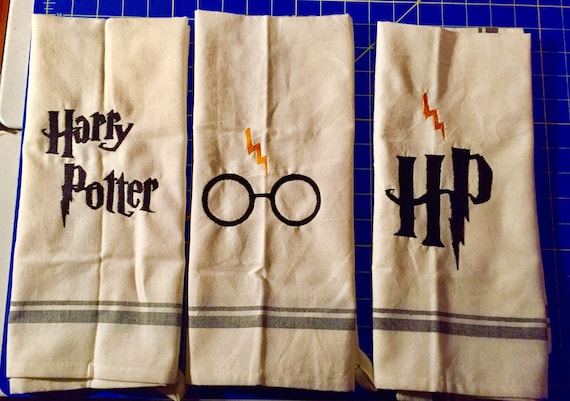 HP Tea Towel– $13
Happily represent your HP geek-iness with these tea towels.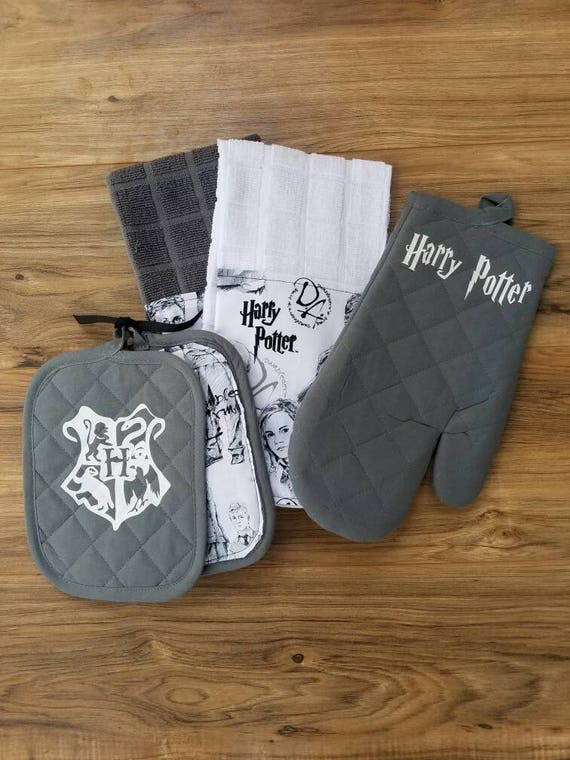 Harry Potter Pencil Drawing Pot Holders– $30
With the towels above these potholders are seriously cool.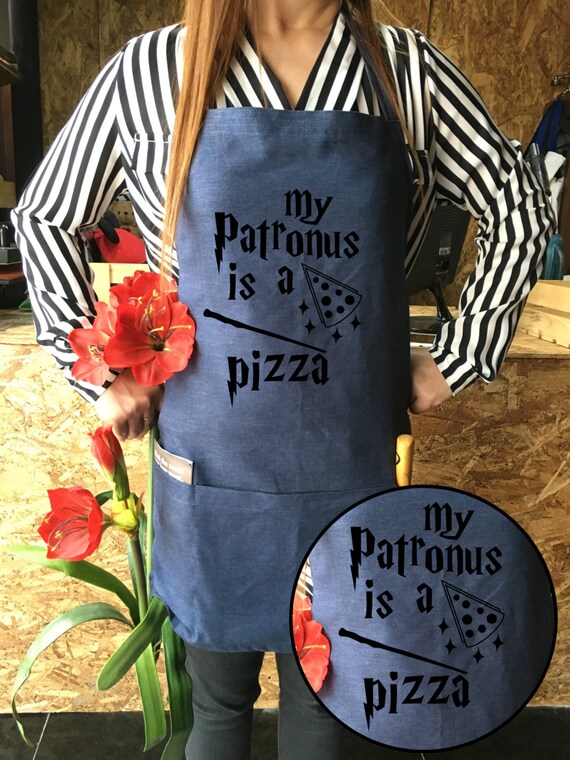 Or if you are like me, pizza might be your patronus.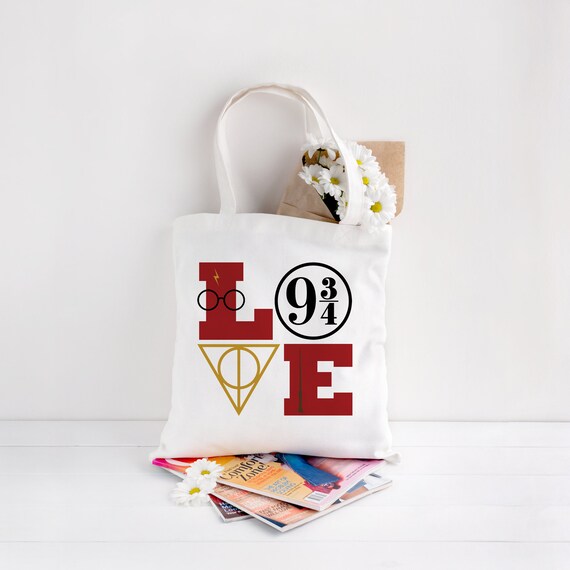 Carry those groceries home and let everyone know where your ride is!
Harry Potter Kitchen Decor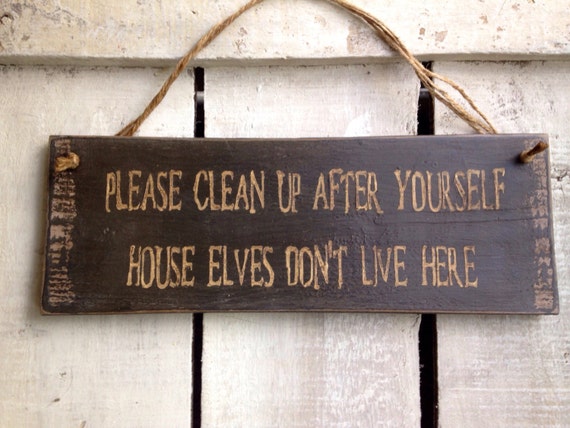 House Elves Sign -$22
When you need to remind everyone that your house is not Hogwarts, however much of a bummer that is.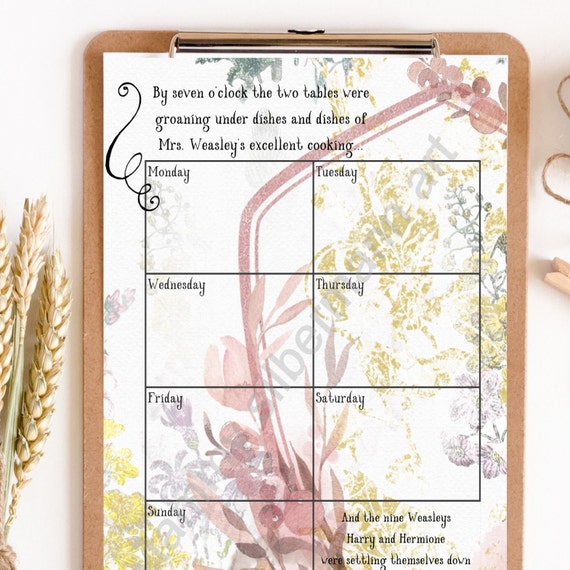 Harry Potter Weekly Meal Planner
It's always good to let the guests know what to expect or to keep your family on their toes.