This American Flag No Bake Cheesecake is a dessert centerpiece that is easy to make with minimal time and ingredients.
This is the fourth recipe I used as part of the No Bake American Flag Cheesecake.  It's nice to have a bit of variety with desserts and you are sure to hit many different tastes with this centerpiece.
I chose not to top the No Bake Banana Cheesecakes with actual bananas because I didn't want them to turn brown after being cut.  Plus I like having a bit of a texture change with the crunchy banana chips.  I made sure to give them a quick chop so they were more in bite size pieces instead of really big chunks.
There's a bit of irony in creating anything with banana in my house since we are divided on who actually likes banana and who doesn't.  But if you are a banana lover you will love these No Bake Banana Cheesecakes.  Keeping them simple means I don't feel burdened to make them when I'm short on time.  So when my kids are asking for them for a snack, I'm actually okay with that because they are that easy to make.
If you would like to get the rest of the recipes for the American Flag No Bake Cheesecake you can find those here: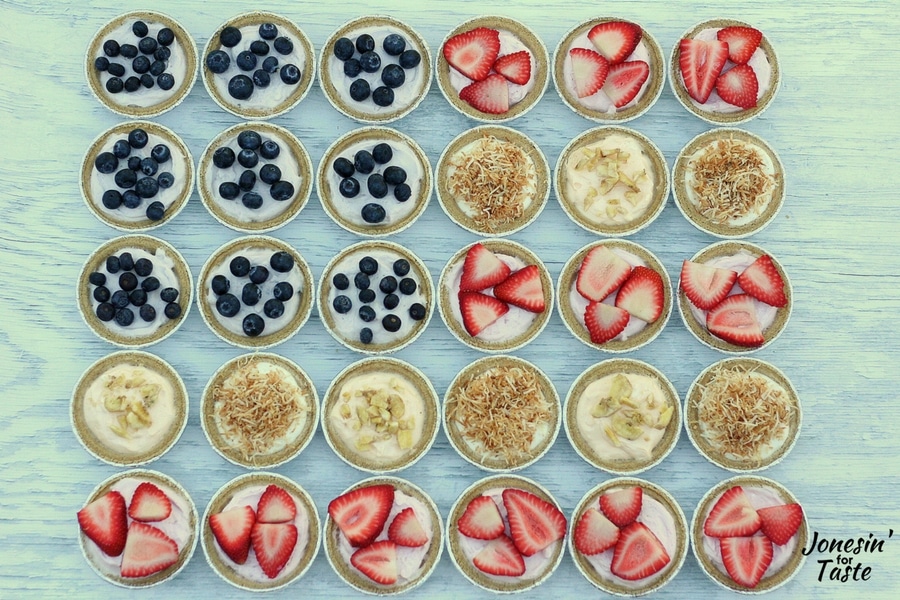 Mini No Bake Coconut Cheesecakes
Mini No Bake Blueberry Cheesecakes
Mini No Bake Strawberry Cheesecakes
It's such an easy dessert centerpiece that doesn't take much time to put together AND can feed a crowd!  And because they are made with Greek yogurt no one has to feel bad about having 2!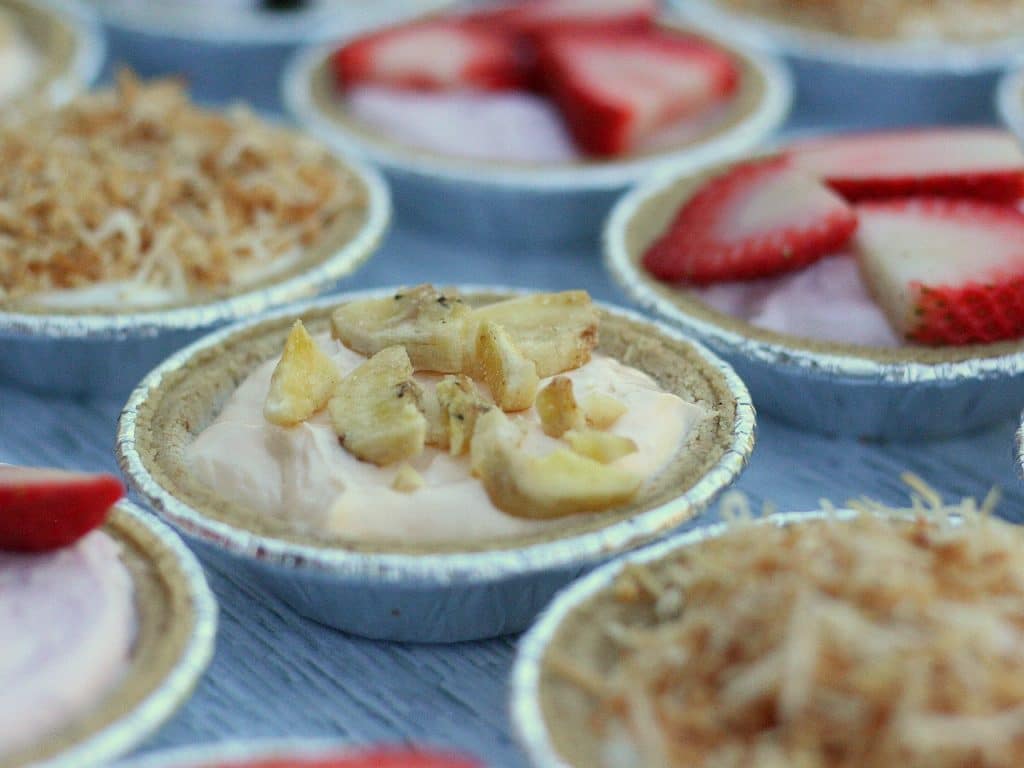 Do you follow Jonesin' For Taste on Facebook? Stop by, say hi, and let me know what kinds of recipes you want to see!