Strawberries are hands down my favorite fruit.  I like different flavor pancakes but if you give me a choice of syrups or sauces I will always go with strawberry over anything else.  It just feels right to me- or maybe I'm just a little strawberry crazed.  I'm going to chalk it up to all the homemade strawberry jam my mom made growing up.  It spoiled me and now I always want strawberries!
We like to do a big breakfast whenever my hubby is home on the weekends and that usually involves pancakes and IHOP style eggs, potatoes o' brien, smoothies like mint chocolate chip or cherry pie, and bacon or sausage and some strawberry sauce.
What is your preference- fruit sauce or regular syrup? Do you like to make something special on weekends?
And if you can't get enough strawberries try my nothing but strawberries Fresh Strawberry Pie.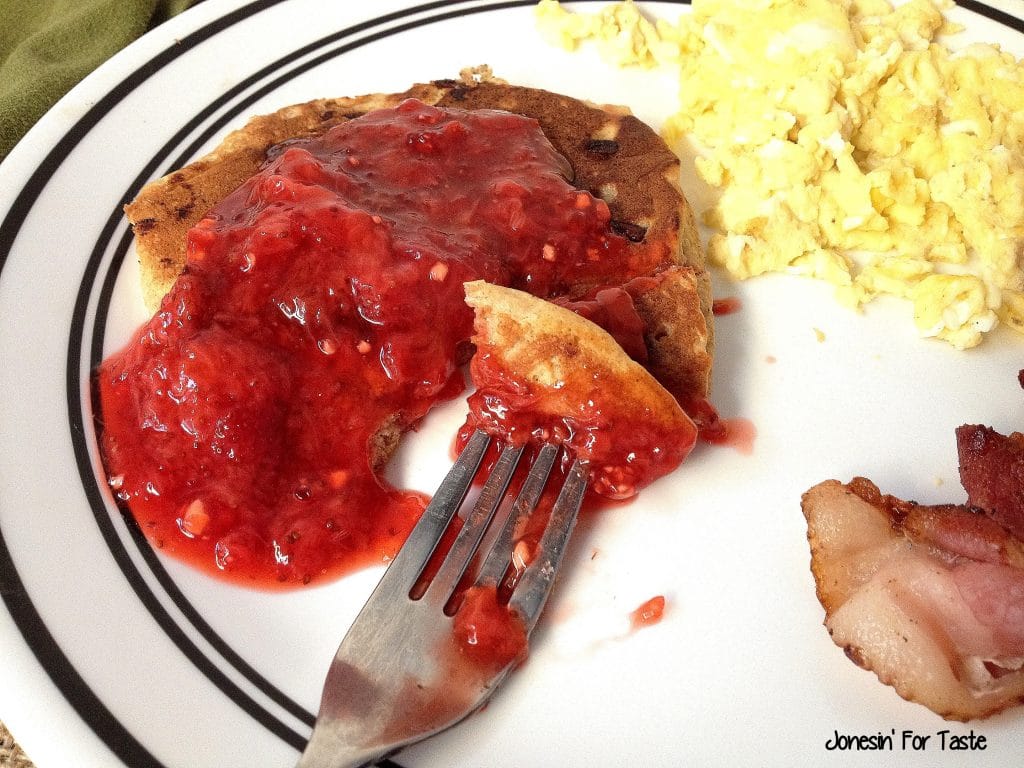 Strawberry Sauce
Ingredients
3

cups

chopped strawberries

1/2

cup

water

2

Tbsp

sugar

1/2

Tbsp

cornstarch

1/4

cup

cold water
Instructions
In a small saucepan, add strawberries, 1/2 cup water, and 2 Tbsp sugar and heat to a boil. Reduce heat to a simmer and cook for 6-7 minutes.

In a small bowl combine 1/2 Tbsp cornstarch and 1/4 cold water till well mixed together. Add cornstarch mixture to strawberry sauce and simmer for 3-4 minutes or until desired thickness.