Slow Cooker Garlic Balsamic Pork is an easy main dish that can be easily re-purposed into other dishes.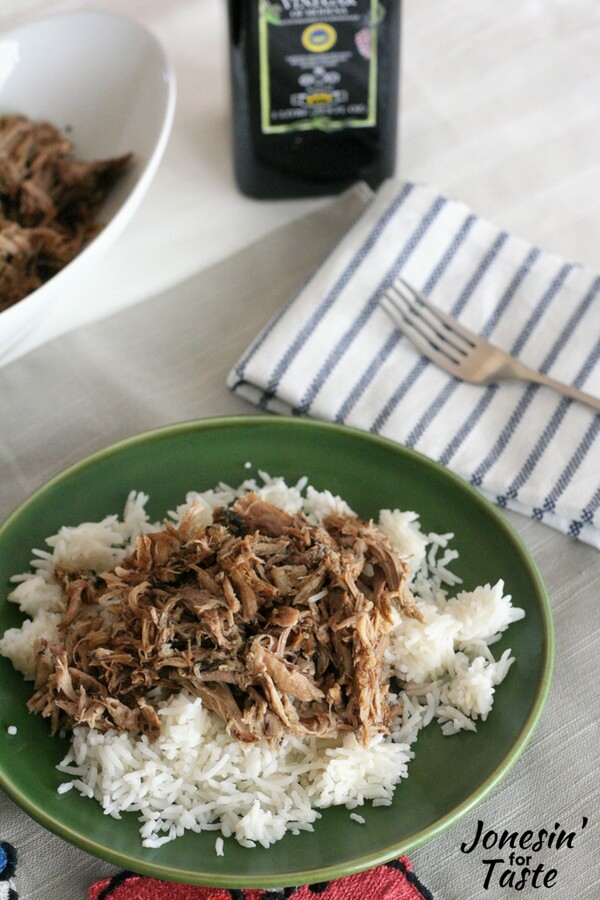 I've been working on creating recipes that are really quick, use just a few ingredients, and/ or the leftovers can be reused in a different way to create a whole new meal.  This pork combines some of my favorite flavors, garlic and balsamic vinegar, with my favorite kitchen appliance- the slow cooker!
We used the leftovers in BBQ pork sandwiches and they would be fantastic in Baked Chimichangas. Recipes like this are always good to have in the rotation because you can easily get 2-3 meals from one simple recipe which saves tons of time in the kitchen.
So stop on by It's A Keeper for the Slow Cooker Garlic Balsamic Pork recipe!
Do you follow Jonesin' For Taste on Facebook? Stop by, say hi, and let me know what kinds of recipes you want to see!