We make a big breakfast pretty much every Sunday morning. It's a fun time to relax with the kids and actually get to eat breakfast together as a family. With the wonky schedule we keep in our house that is a rare feat. So we make a big to do about it each week. The kids love getting to cook with us and it's a great family bonding time. My daughter makes some mean scrambled eggs and my son is an expert pancake mixer. Foodies in the making I hope. I cherish these memories and sincerely hope my kids will also cherish them as we make them a tradition.
I mentioned Friday how I grew up going to IHOP a lot and whenever we make a big pancake breakfast I like to use IHOP's trick of throwing some pancake batter into the egg mix. It gives just a bit of extra volume to the eggs and extra flavor as well. It's a nice variation to your standard scrambled eggs or omelet.
Pair them up with sourdough pancakes, whole wheat yogurt pancakes, pumpkin chocolate chip pancakes, or healthy chocolate pancakes. And if none of those tickle your fancy check out my roundup of some amazing pancakes.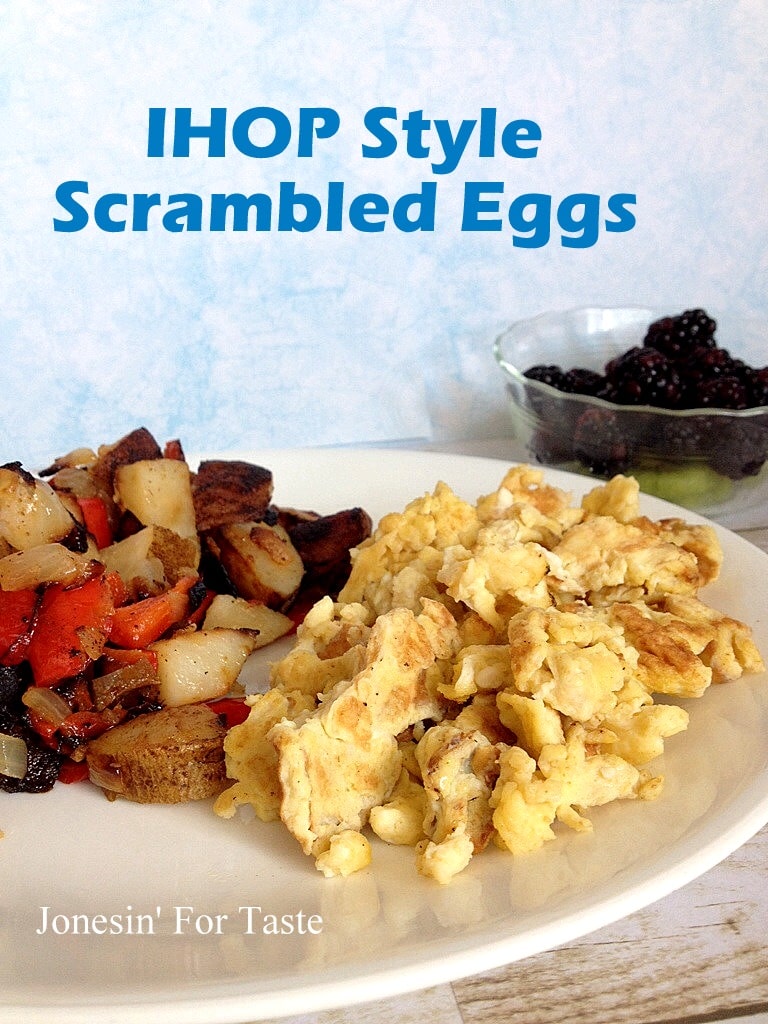 IHOP style eggs
Author:
Jonesin' For Taste
Ingredients
¼ cup prepared pancake batter
6 large eggs
1 Tbsp water
Instructions
Beat all ingredients together. Scramble as you would regular eggs.
Note: I've had some people say that ¼ cup of pancake batter seemed like a lot. You can always try 2 Tbsp the first time and see how you like it. ¼ cup is just my family's preference.
Linked up with:
The Comforts of Home