15+ Easy Dinner Recipes For Kids To Make
Get the kids involved in making food for the family with one of these easy low or no cook dinner recipes for kids to make!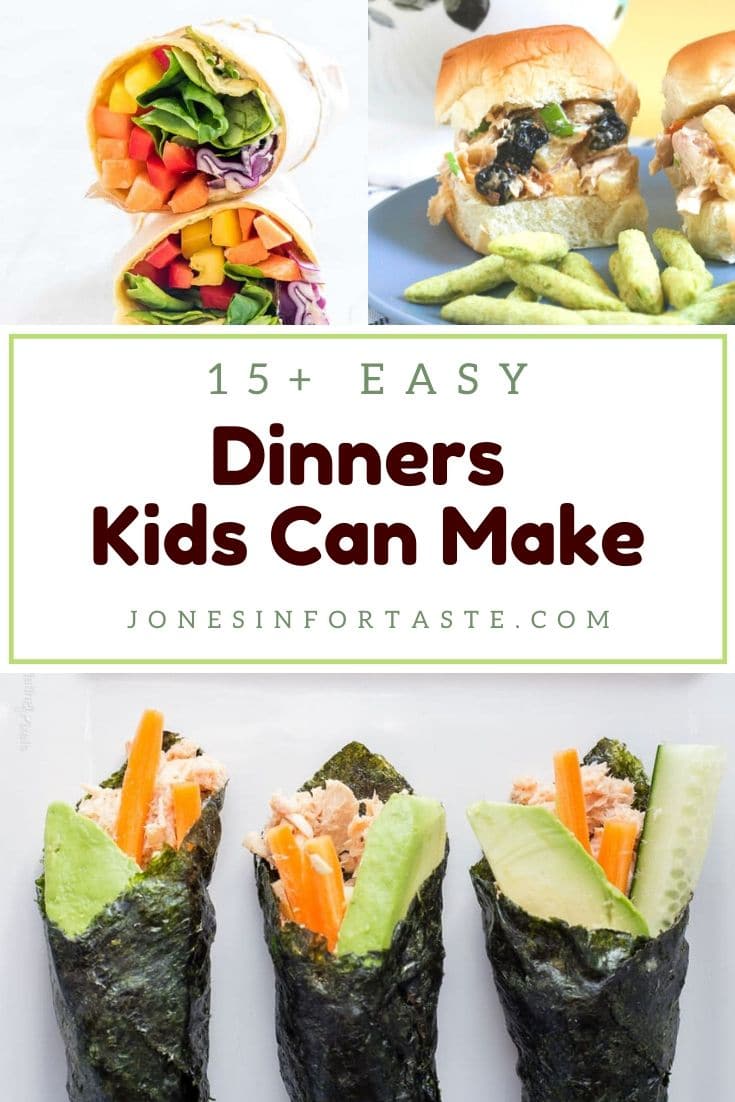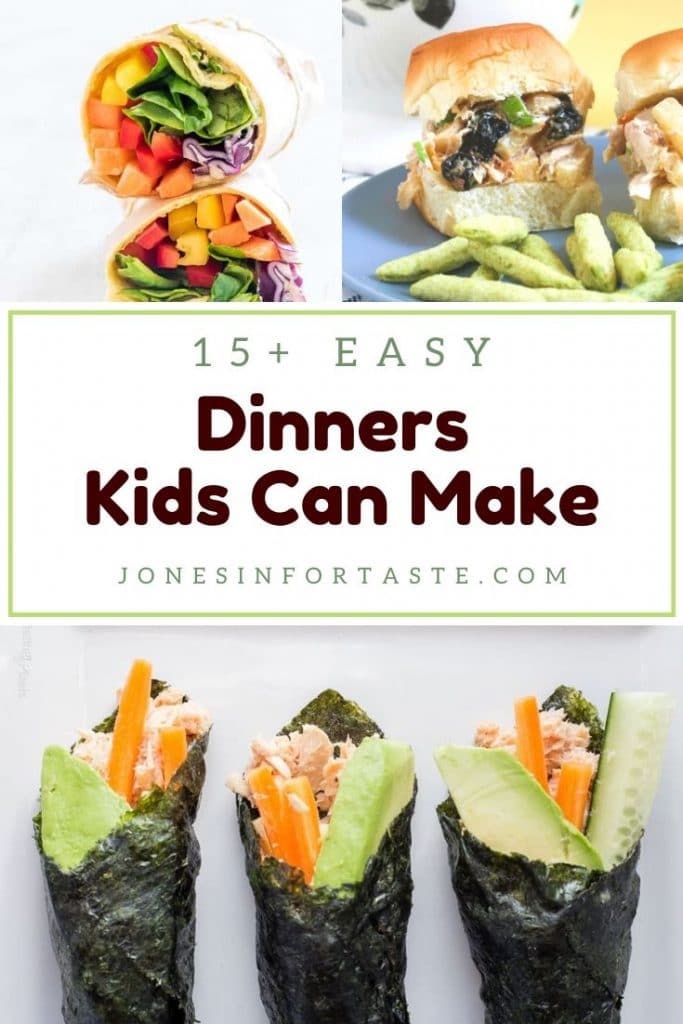 There's so many reasons why kids should be involved with cooking! They can gain confidence as they learn a valuable skill, they become a valuable help in the kitchen, and they will be able to feed themselves when they go off on their own.
If you are just starting teaching your children to cook, check out my guide for tips for cooking with kids. Also, make sure you are choosing age appropriate cooking skills for your young chefs!
Salads of all kinds, whether pasta, couscous, green, or chicken are a great starting point for dinners that kids can make. Wraps, sushi, or boats (see examples below) are also fun ideas they can make.
Oh, and don't forget the dessert! Have them choose one of these easy no bake pies to make and have one amazing meal made all by the kiddos!
Top Tips
For beginning chefs, precook any grains or meats and allow them to assemble dinner themselves.
For intermediate chefs, have kids help you with any pre-cooking needs before allowing them put it all together.
For advanced kid chefs, be there to help if they need but allow them to do all of the steps on their own.
Sheet pan dinners
Sheet pan dinners are a really easy options for kids, especially for those in the mid experience range. They are low maintenance because most of the cooking is done in the oven.
If you are concerned about their knife skills, you can prep the veggies yourself or buy them pre-cut and have them stored ready for them to use.
15+ Easy Dinners Kids Can Make
Whether kids are just starting out cooking, or its just too hot to be cooking, here are some easy dinner ideas that kids can make on their own (or with a little help).
Keep it simple with sandwiches, salads, and pastas and using easy shortcuts like rotisserie chicken paired with fresh fruits and veggies.